Discover What Makes Detoxing so Great!
If you want the absolute best detox in Tracy, then SK Body Studio is the place to be! It is important to detox the toxins from your body to heal and maintain good health.
Simply fill out the short form on your screen to learn more about our detox options!
Feel Amazing and Detox
Through your choice of Ionic Detox Foot Bath, Infrared Sauna, or Whole Body Vibration, you will get rid of the toxins in your body, improve blood circulation, and more.
Ionic Detox Foot Bath
Ionic foot soaks are used to detox the body by pulling toxins from various organs through the sweat glands of the feet. An ionic detox foot bath is a natural method of assisting the body in eliminating harmful toxins, heavy metals, and other harmful foreign matter. Electrical currents pass through a set of plates in a module, called an array, that is immersed in the water inside the foot bath tub. While the feet are in the water, positive and negative ions are emitted by the foot bath system. This re-energizes the body and the red blood cells. This process helps to eliminate toxins that are stored in fat, kidneys, liver, bowels, and skin.
Most people will feel relaxed, balanced, and focused after an ionic foot bath. After a detox foot bath, people are encouraged to drink plenty of water to assist with making elimination easier and more comfortable. Some people may experience fatigue or headache after a session.
Infrared Sauna
Sweating is one of the body's safest and most natural ways to heal and maintain good health. Our infrared sauna with light therapy promotes a deep, healthy and natural detoxifying sweat.
Infrared therapy can increase blood flow and reduce inflammation. Infrared sauna can stimulate a sluggish metabolism and improved fat burning for energy. Increasing core body heat can increase calorie burn, similar to exercise.
Whole Body Vibration
During a Whole Body Vibration session, almost 100% of the muscle fibers are utilized, which improves blood circulation, lymphatic drainage and metabolism. In addition to helping build bone density, and reduce back and joint pain, Whole Body vibration is also said to reduce cellulite and stimulate collagen production for smoother skin.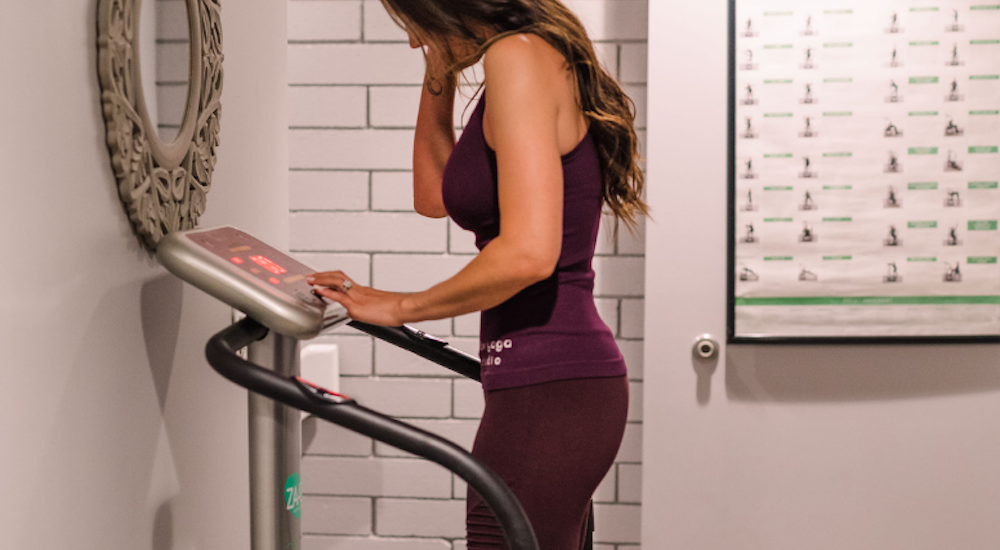 Take The Steps in Becoming Healthier and Happier!
Through our detox opportunities, you will feel happier, healthier, and more energetic on a day to day basis. Our goal is to help you to be the best you can be!
Just fill out the form on your screen and we will be happy to talk to you about our detox options!